Renetta apple cheesecake

STEP 1

STEP 2

STEP 3

STEP 4

STEP 5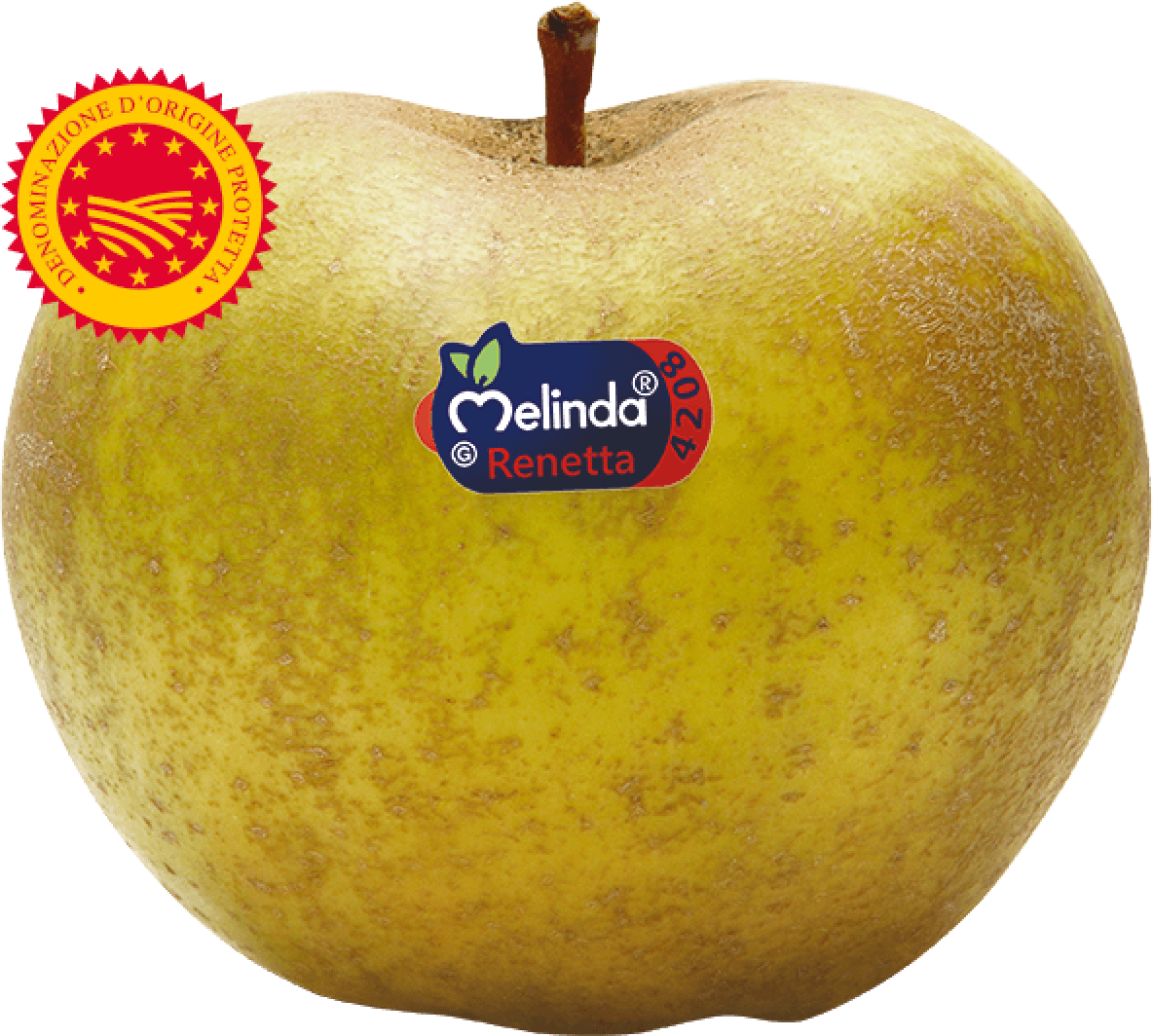 Renetta apples are the queen of baking. Their slightly acidic taste with a firm pulp becomes juicy and sweet with baking. Peel them at the last moment, to avoid oxidation.
---
STEP 1
Base: mix the crushed cookies with the jam and butter. Spread the mix in a springform pan, previously greased and sprinkled with flour. Press down with hands or with the back of a spoon and even out. Let chill in the fridge for half an hour.
STEP 2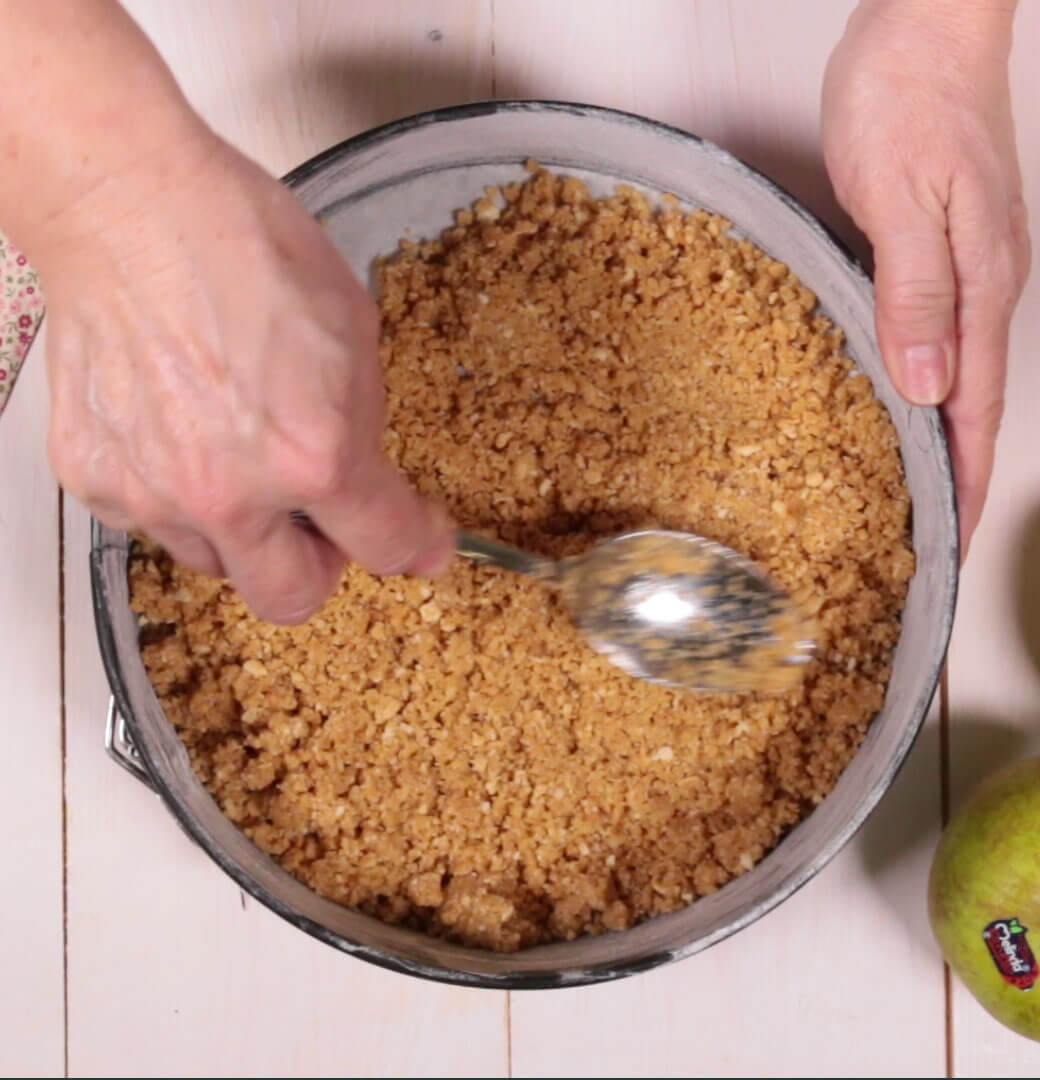 Filling: cream the sugar with the cheese, add vanilla, then add the yolks, the egg, the flour and the powdered almonds. Complete with the melted butter then spread the filling over the cookie base.
STEP 3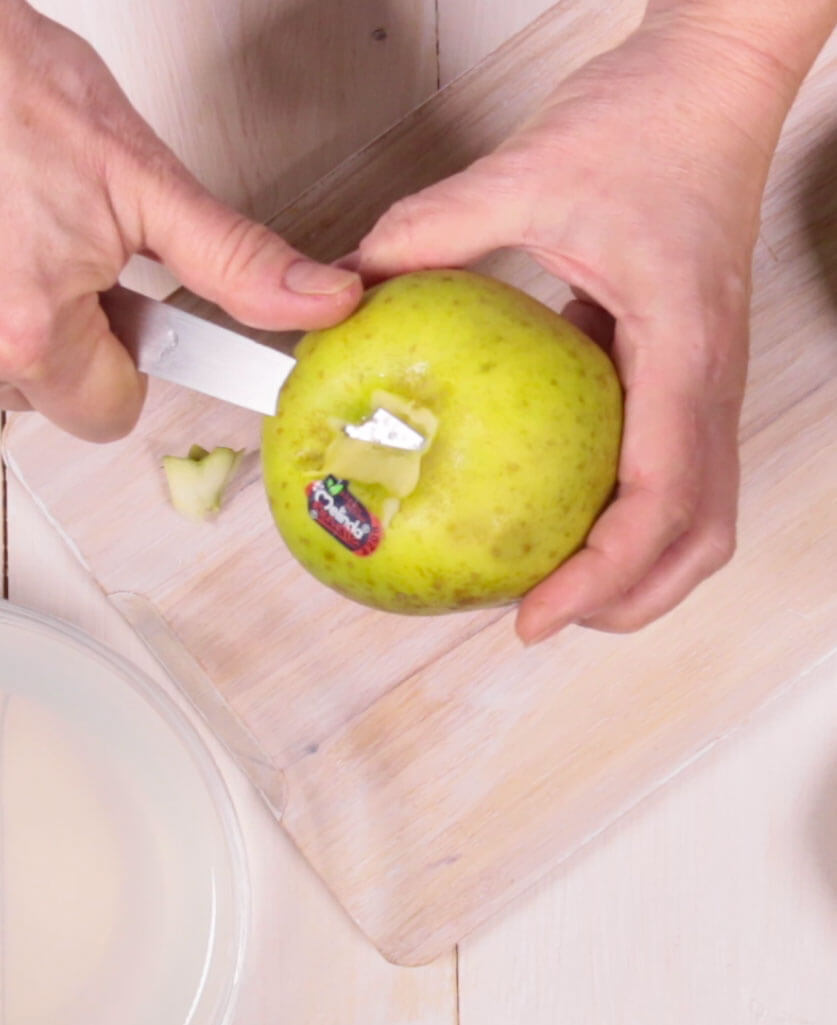 Peel, core and cut in half the Renetta apples, then plunge them into water and lemon juice.
STEP 4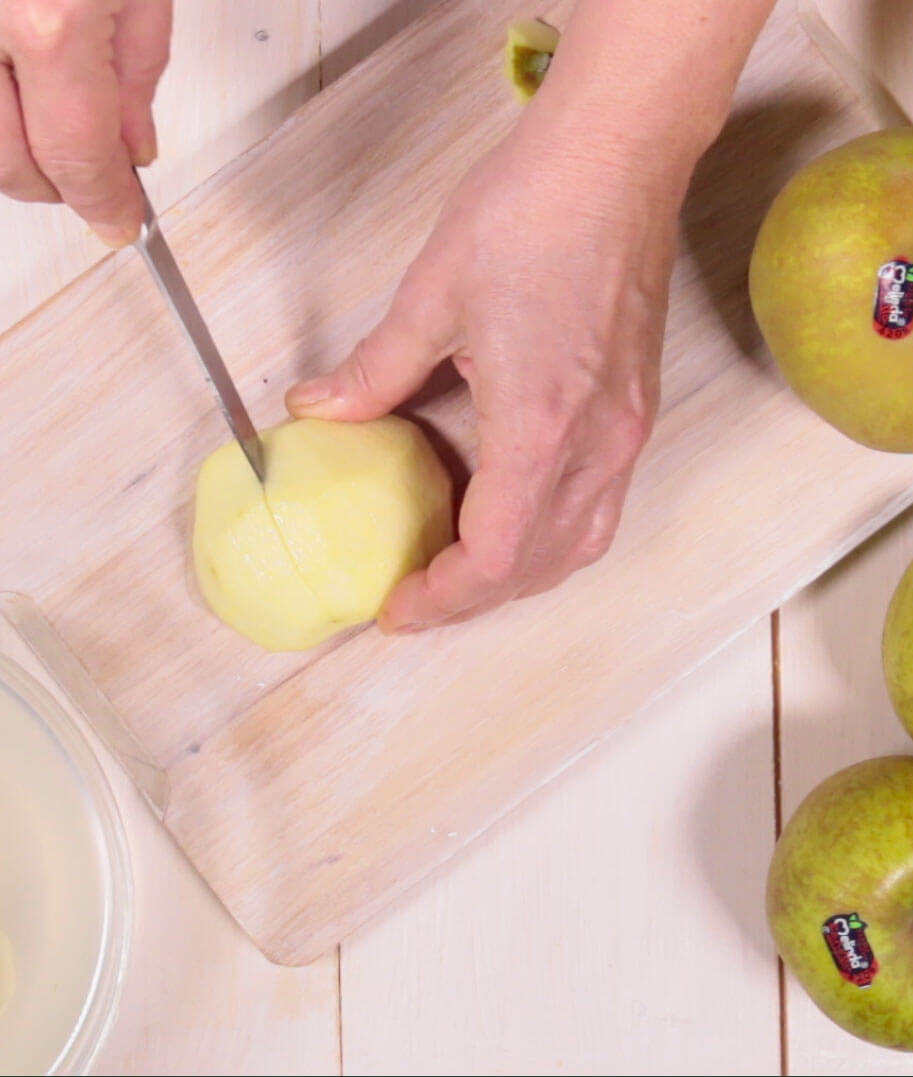 Dry the apples and make a series of cuts without cutting through the pulp, then dip them into the filling, not to deeply.
Bake at 175°C for 58/60 minutes – cover the cake with foil after 35 minutes of baking.
STEP 5
When done, let the cake cool and pour the apricot jelly over the apple slices. Sprinkle the sides of the cake with the icing sugar.
Ingredients
| | |
| --- | --- |
| 3 | Renetta |
| base: | |
| 200 g | of crushed cookies |
| 90 g | of melted butter – cool |
| 40 g | of peach jam |
| filling: | |
| 200 g | of cream cheese |
| 200 g | of ricotta cheese |
| 80 g | of powdered almonds |
| 3 | egg yolks +1 egg |
| 100 g | of sugar |
| 30 g | of flour |
| 40 g | of butter |
| 1 | Vanilla bean |
| extra: | |
| | Icing sugar |
| 3 | Melinda Renetta apples |
| | Apricot jelly |
| | Lemon juice + water |
Renetta apple cheesecake
Preparation
40 minutes + 60 for baking