Classic quick apple cake

STEP 1

STEP 2

STEP 3

STEP 4

STEP 5

STEP 6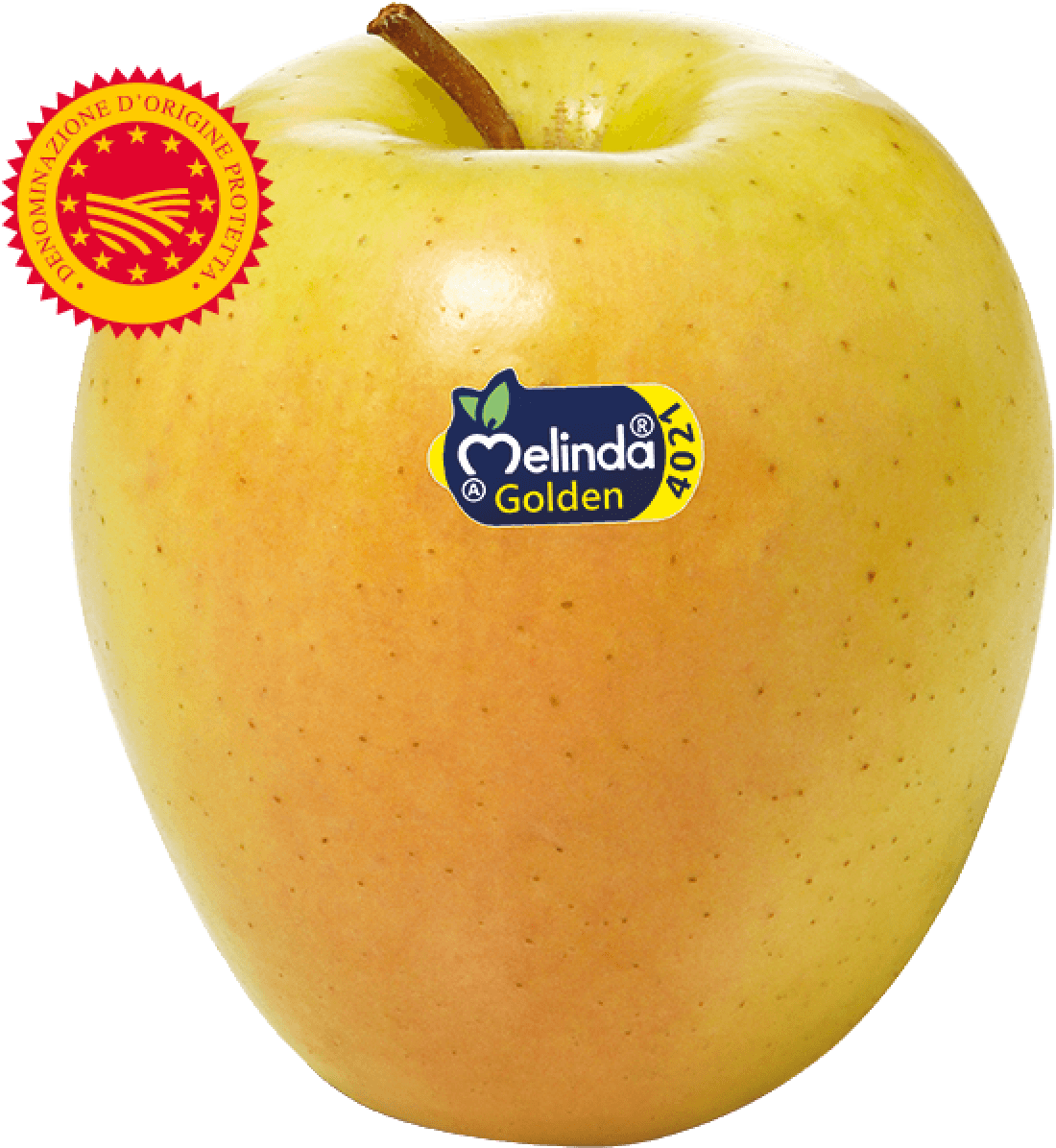 A balanced taste, sweetly tart. At breakfast, you can enjoy it in a fresh smoothie, or feel its crunchiness at the end of your meal, or for a healthy snack.
---
STEP 1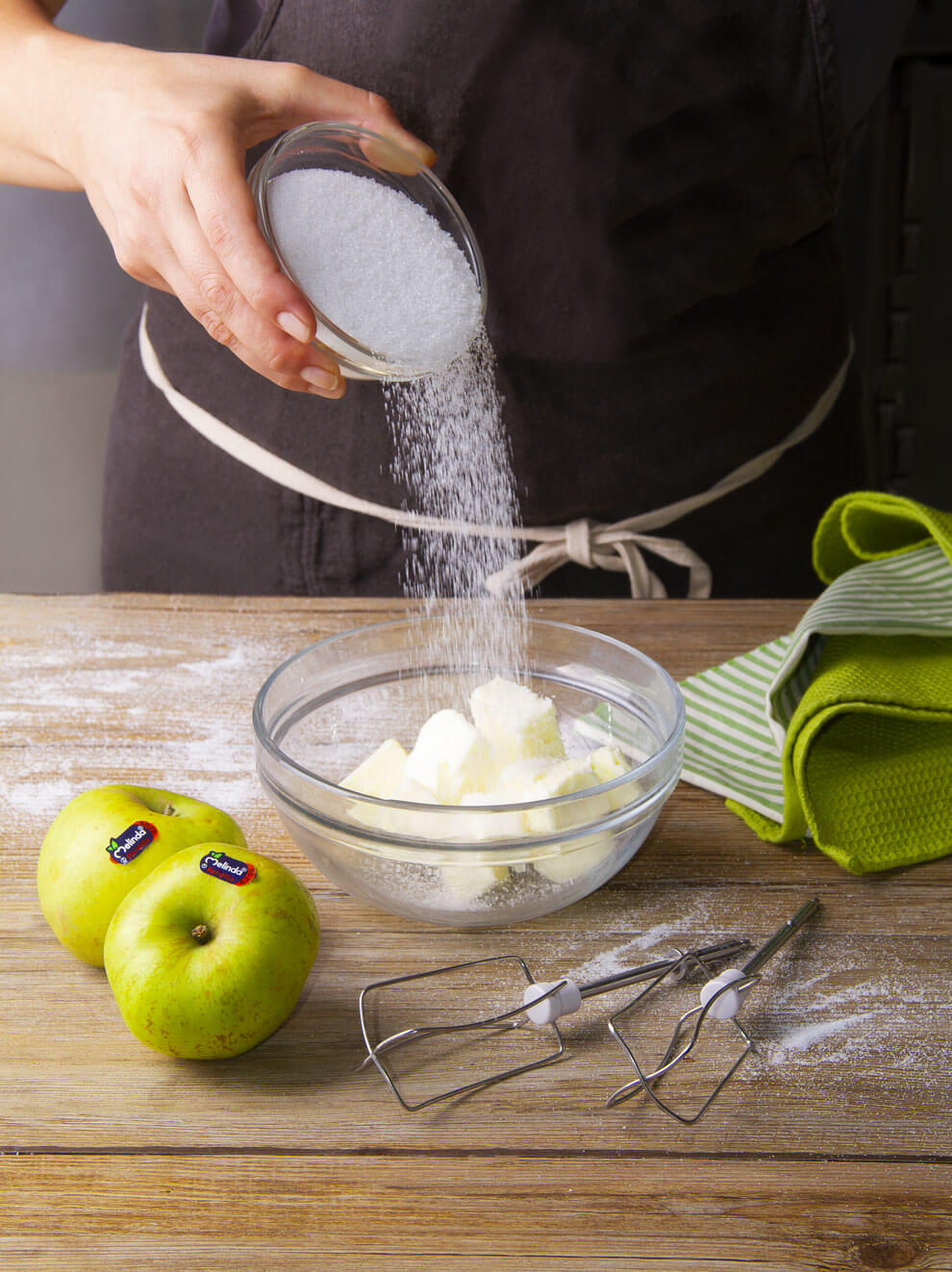 Beat the soft butter with the sugar.
STEP 2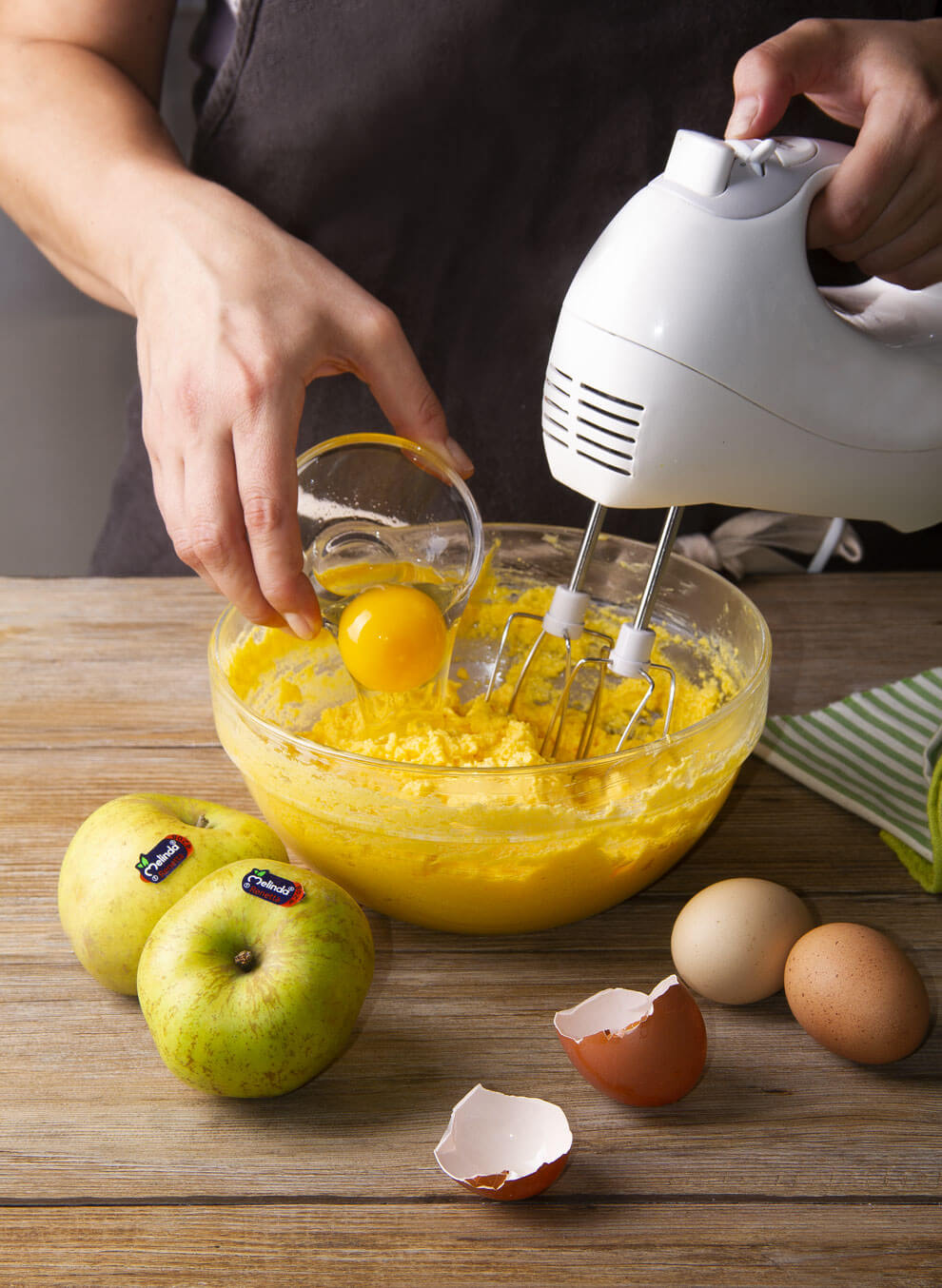 Add one egg at a time, only when completely beaten in.
STEP 3
STEP 4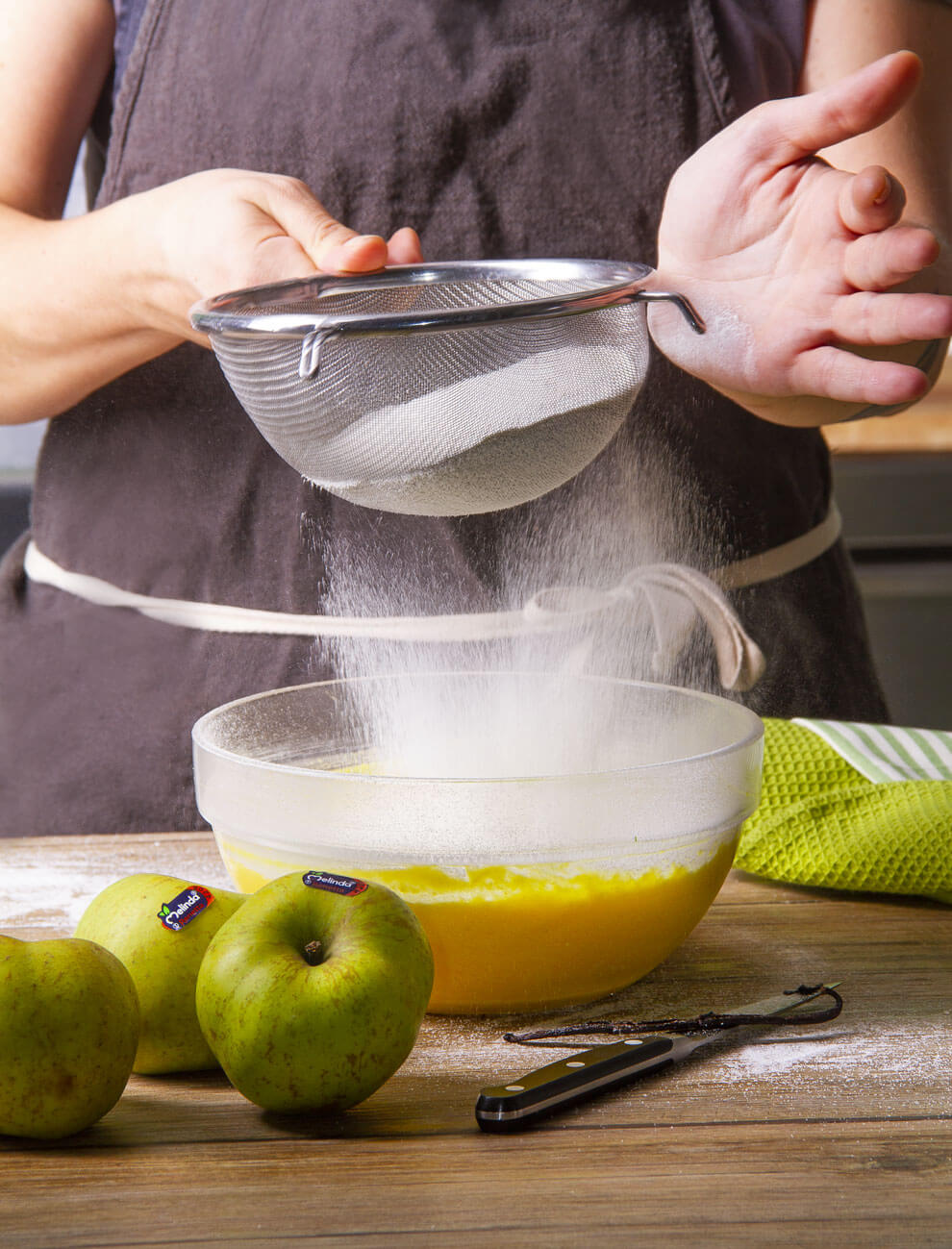 Sift together flour, yeast and salt and add to batter.
STEP 5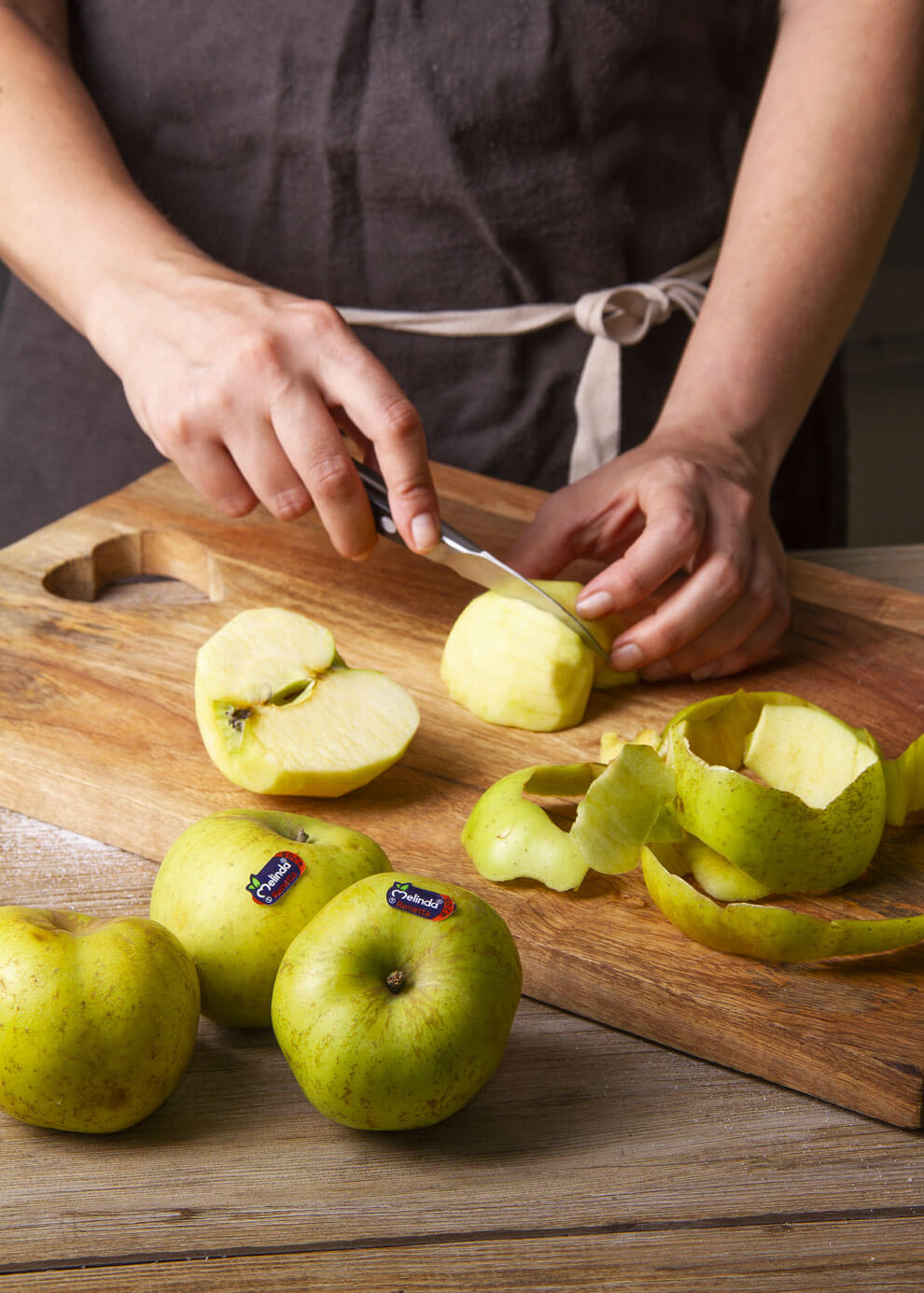 Peel and cut in half the apples eliminating the core. With a sharp knife, make a series of parallel cuts all long the slice, without cutting though the pulp.
Pour the batter evenly in a springform pan – Ø 25 cm- previously greased with butter and sprinkled with flour.
STEP 6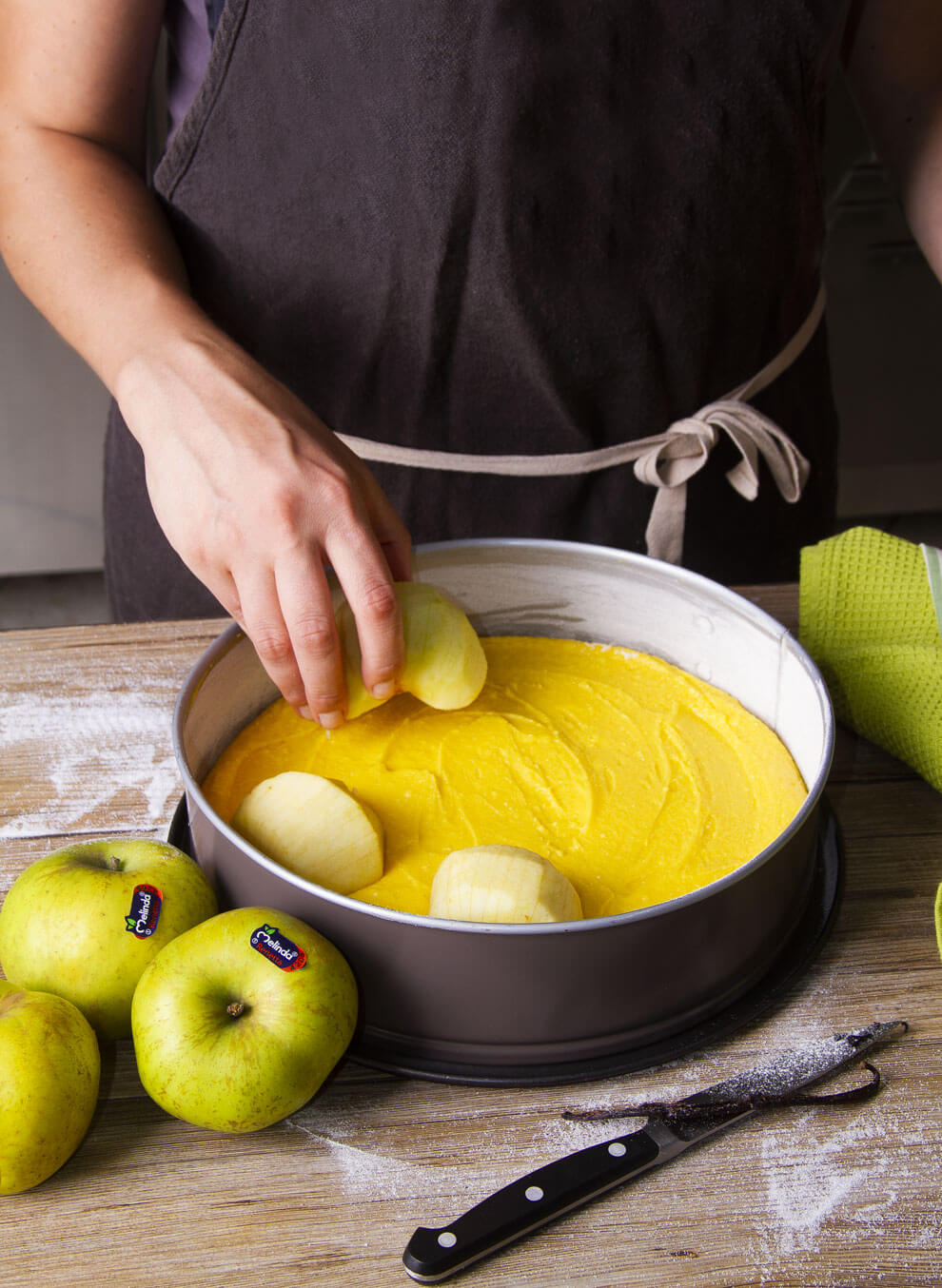 Lay the apple slices inside the batter and sprinkle with a tablespoon of sugar
Preheat the oven at 180° C and bake for 50 minutes (after 35 minutes cover with aluminium foil).
When done, open the springform pan and let cake cool on a wire rack.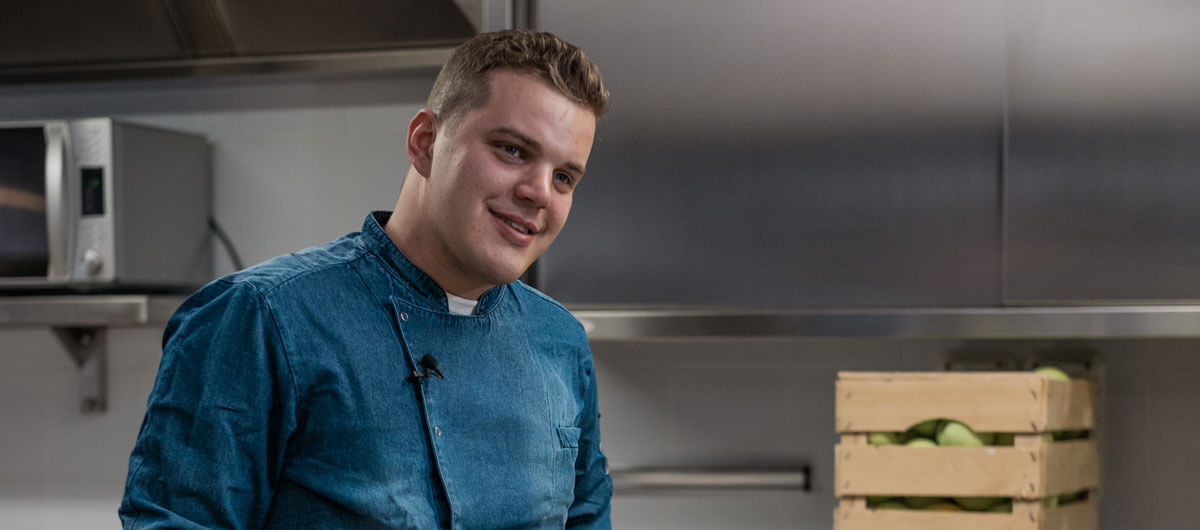 Giacomo's baking tips
Giacomo, chef from Sporminore
Read the recipe in advance and weigh all the ingredients, they will be ready for use, and preparation will be easier and faster.
Pre-grease and sprinkle the flour in the springform pan in advance, it will be ready for use.
Keep the butter out of the fridge at room temperature before preparing the cake, it will become creamy, not too hard and not to melted.
How do you open a vanilla bean? Cut lengthwise along the bean and scrape the sides with the point of a knife.
Before baking check that the oven has reached the correct temperature.
Sift the flour with the yeast and salt: in this way it will blend into the batter.
When done, cool cake on a wire rack, the cake will be moist but not damp.
Ingredients
| | |
| --- | --- |
| N°6 | Golden Delicious |
| 170 g | of flour |
| 170 g | of butter at room temperature |
| 170 g | of sugar |
| 3 | eggs |
| 4g | yeast |
| 1 | pinch of salt |
| 1 | Vanilla beans |
| 1 tbsp sugar | optional/to taste |
Classic quick apple cake
Preparation
20 minutes
50 for baking