Summer is not finished yet, and we want to introduce you its queen. Its name is SweeTango, super new entry between our apples, which has conquered everybody this year.
Whoever has tested it, knows it already: it is the ideal fruit of this season, in which the memory of the summer sunshine hugs the first gentle autumn breeze.
Do you want to know it better? Here is an interview with Marcello, one of the very first fruit growers, who have decided to cultivate this brand-new apple variety.
SweeTango Identikit: as good as summer
Are you ready to find out every secret of SweeTango? So, let us give the word to Marcello, the real expert, who will unveil many curiosities about it!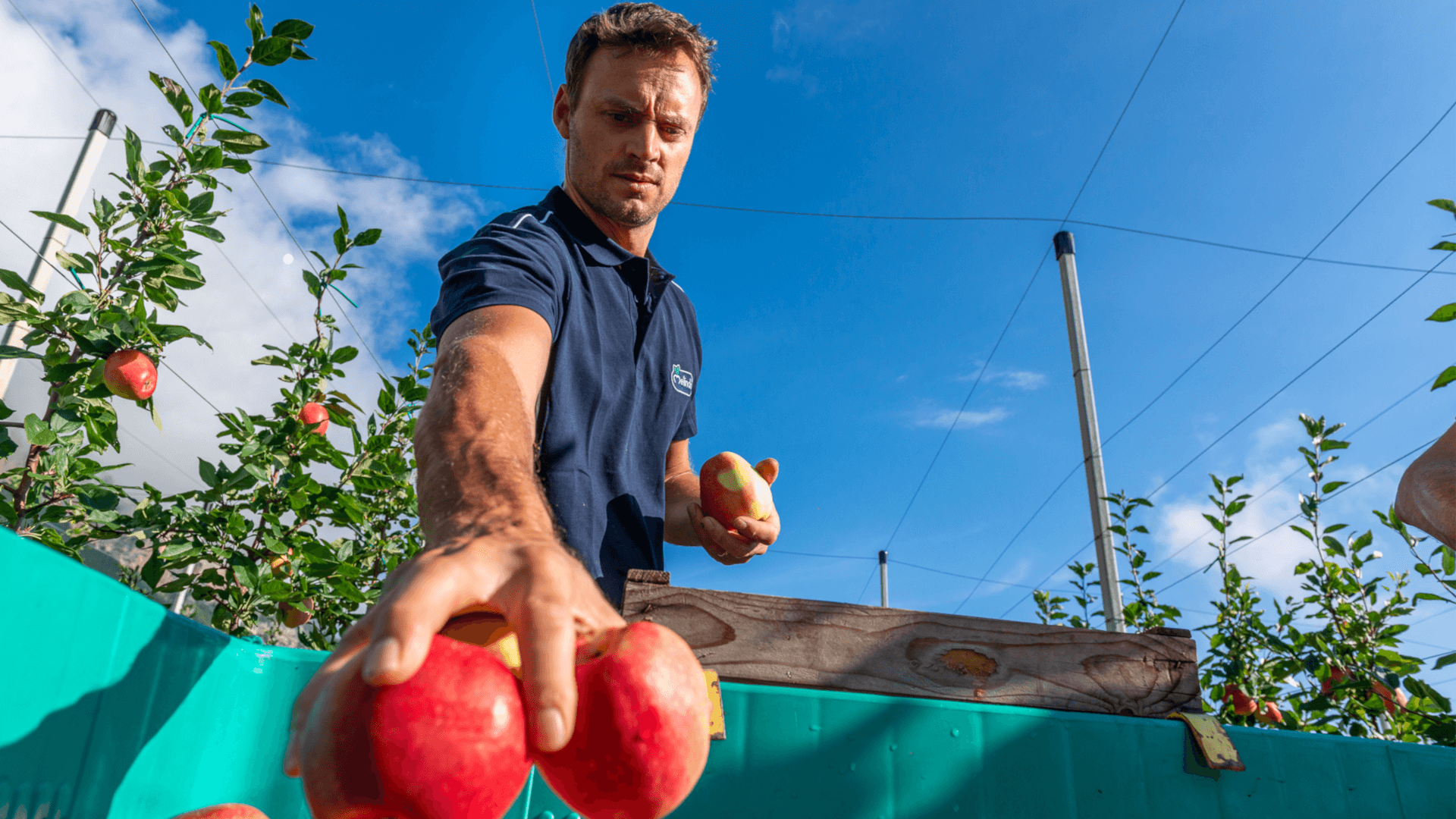 Here is our Q&A:
Let's start from the apple: it is brand new. Can you tell us about its extraordinary characteristics?
Our SweeTango is the first apple to be picked up in our valleys, about in the half of August, and it encloses the real taste of summer. It is a two-coloured apple, which is characterised by a shining ruby-red colour, with yellow shades. It is incredibly juicy, almost as a watermelon, and besides the fresh and sweet taste, it has a very thin skin, which is not annoying for the mouth. In addition to this, the apple cells are twice the size of the other apples, making it exceptionally crunchy when you bite it.
Is there any particular attention to give to this apple during its cultivation?
The skin of this apple is very thin and more sensitive to any impact, so you must be extremely careful during harvest and transport. In order to avoid any dent, for example, the harvest boxes are not completely filled, and have to be moved very carefully. As for the farming practices, SweeTango is a very convenient variety to cultivate, as it is not subject to particular pathologies and it seems scab resistant. Moreover, the plant is generous in flowering and the apples it produces are many and good sized.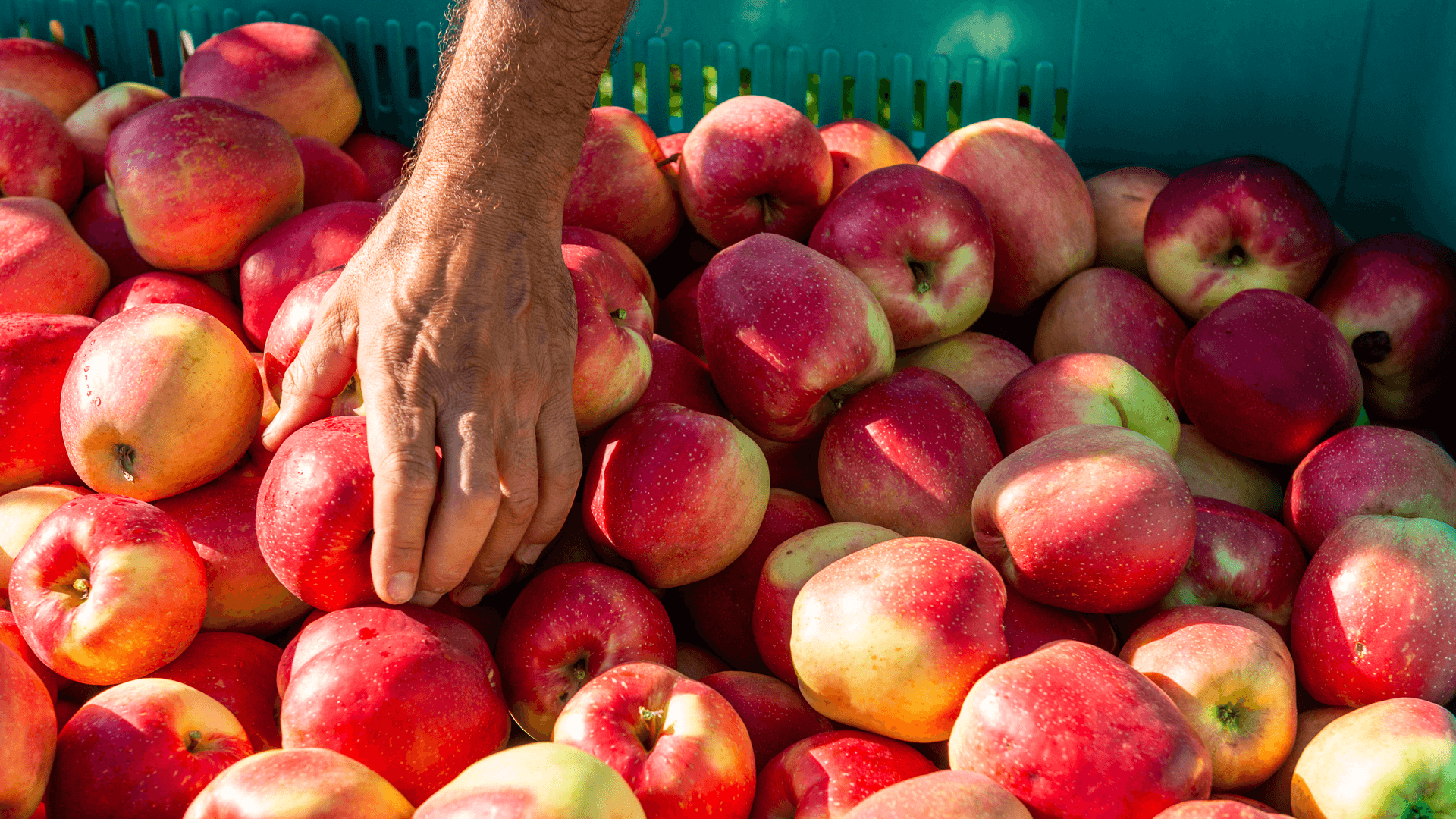 Why are new varieties so important for Melinda?

In my experience, the integration of new varieties helps us to increase the opportunities to meet all the tastes and the expectations of consumers. We can say it is a strategic issue: the more varieties with diverse ripening times we have, the more time Melinda can stay on the market selling fresh apples, in line with the newest trends and with the desire to experiment of our most loyal customers

So, what do you think about our summer queen? Well, summer never ends with SweeTango!